Multilingual Interpretation Services
---
At our forefront, we stand as a premier provider of multilingual call center services in the USA. With unwavering dedication, we deeply comprehend our clients' essential needs, delivering tailor-made solutions that optimize business efficiency while maximizing profitability, reducing overheads, and driving success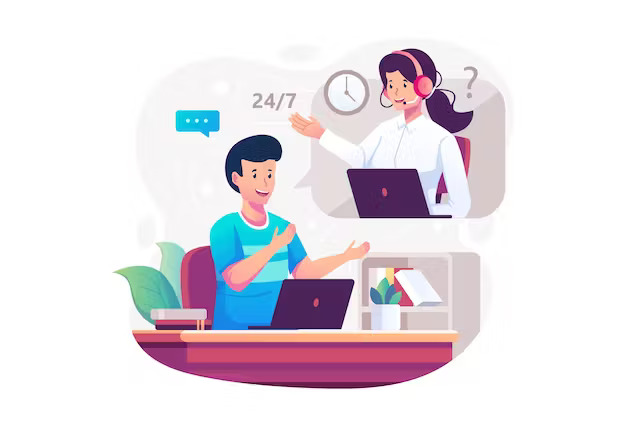 Multilingual Customer Service
---
Virtual multilingual call center outsourcing service gives your business an international advantage and allows your customers to reach out to you anytime, anywhere & in any language. Leverage the inbound contact to upsell to your existing customers and launch an inbound calling campaign to garner new sales leads.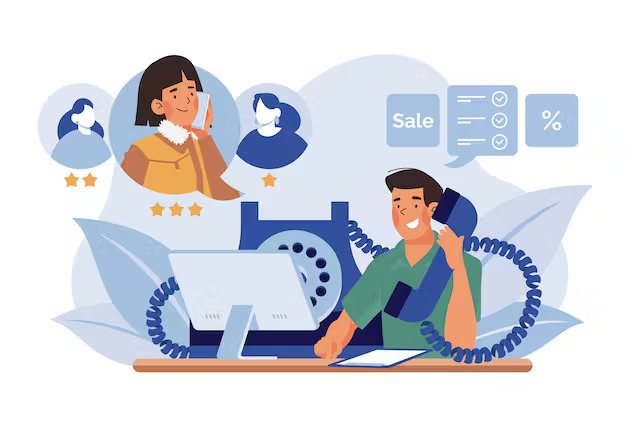 E-commerce Customer Services
---
Reduce your call center customer service cost by using Grupo Noa International's innovative Shared Customer Service agent model. So now you are not required to hire full-time customer service staff, avoid the prohibitively high cost by just paying for the incoming or outgoing call time.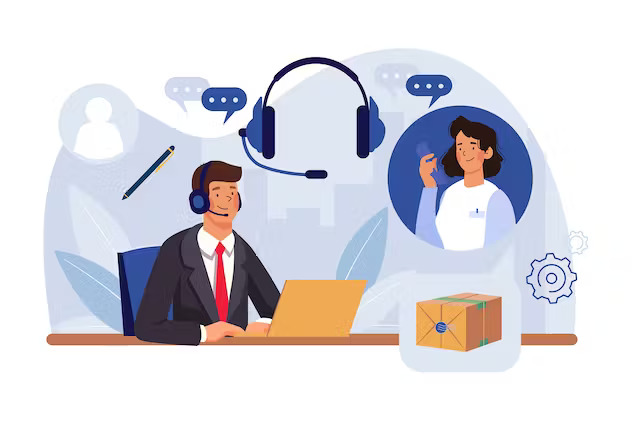 Expanding Your Business to 100+ Countries
Seize Global Opportunities and Unleash Success
At Grupo Noa International, we are thrilled to introduce our comprehensive expansion services, designed to help your business venture into new horizons and establish a global presence. With our expertise and extensive network, we are committed to supporting your expansion journey and unlocking the immense potential of international markets.
Expanding your business to 100+ countries opens up a world of opportunities.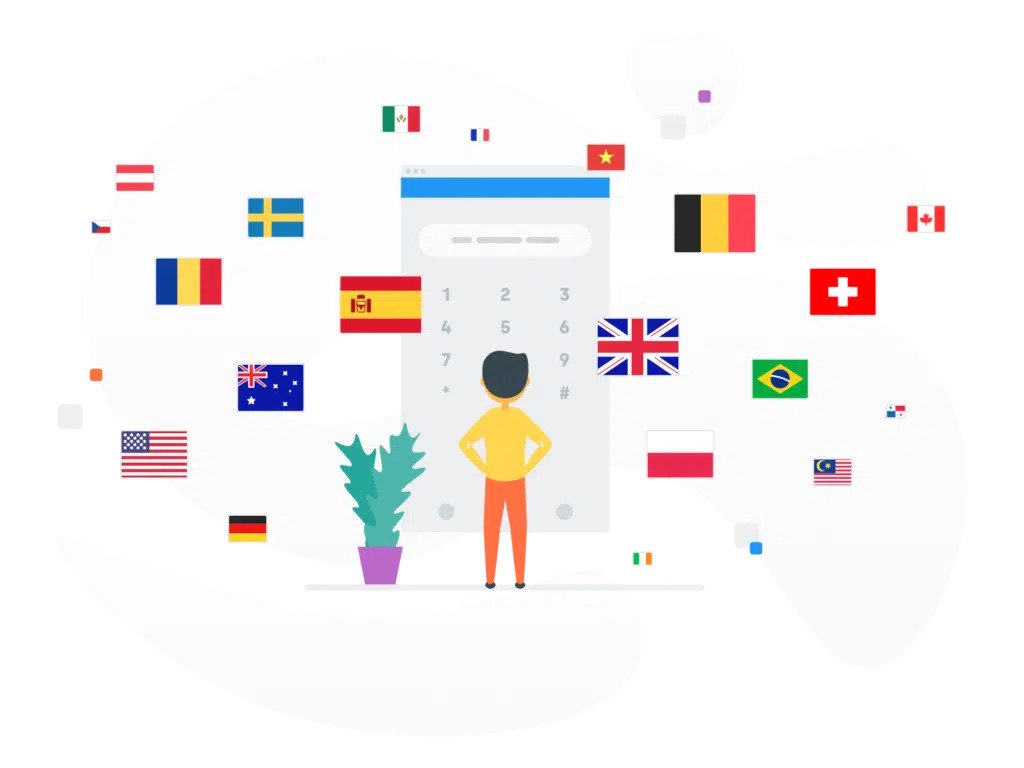 Igniting Growth and Driving Results
At Grupo Noa International, we are thrilled to present our exceptional telemarketing services designed to fuel growth and unlock new business opportunities for your organization. With our expertise in the field, we specialize in crafting personalized, targeted campaigns that engage your audience, generate leads, and drive tangible results.
Helping people reclaim their time
Percent of users recommend us to friends and family
Companies have shifted to using us recently
We deliver so much more than the competition
Call Center Outsourcing
Outsource your call center operations for efficient customer service and cost-effective solutions.
Customer Service & Support
Efficient and flexible Virtual Call Center service for seamless customer support. Delivering exceptional experiences, anytime, anywhere.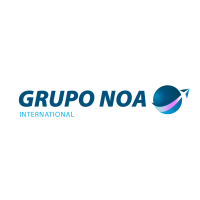 MAKE YOUR
BUSINESS GLOBAL
24/7 Multilingual Call Center To Increase Your Business and Reach Out To International Clients. Experienced native language speakers, direct response, boost your sales and secure customer retention.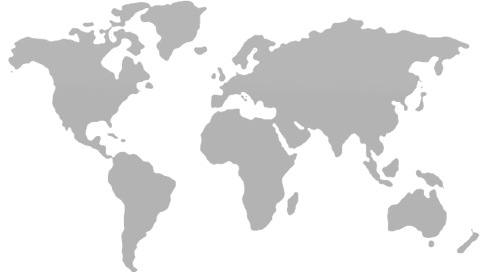 Early Collection:
Optimize your collections process and improve cash flow with our proactive early collection strategies.
Deliver prompt and personalized support through our responsive email and chat support services.
We Delight Your Customers
Contact Us Today!
Take the next step towards unlocking the benefits of our services. Reach out to us now to discuss your specific needs, explore opportunities, and start a fruitful partnership. Let us demonstrate how our solutions can address your unique challenges and drive your business forward. Request a free consultation to receive expert insights and tailored recommendations.
Your Gateway to Global Excellence
Unlock Global Success with Grupo Noa International
Grupo Noa International is a leading provider of exceptional services, backed by a range of unique advantages. Our commitment to excellence is reflected in our team of highly skilled international callers who excel in delivering exceptional customer experiences. With a diverse and multilingual workforce, we ensure effective communication and engagement with customers worldwide.
Choose Gruponoa International for the best services, unmatched international callers, dedicated staff in different countries, a roster of satisfied clients, and a wealth of business experience. We are your trusted partner in achieving exceptional results and unlocking new opportunities in the global marketplace.
International Telecallers
Our team of international telecallers comprises skilled professionals who excel in effective communication and customer engagement.
Satisfied Clients
Our ultimate measure of success lies in the satisfaction of our clients. We are proud to have a vast portfolio of satisfied clients who have experienced the value and impact of our services firsthand.
Staff in Countries
We have a strong presence in multiple countries, allowing us to provide localized support and expertise with a deep understanding of the local market, regulations, and customer preferences.
Experience in Business
With an extensive tenure in the industry, we bring years of experience and expertise to the table. Our team has navigated through various business landscapes, witnessed industry shifts, and honed our skills to stay ahead of the curve.
Empower Growth, Worldwide!
Elevate Your Business on a Global Stage,
Driving Success Across Borders!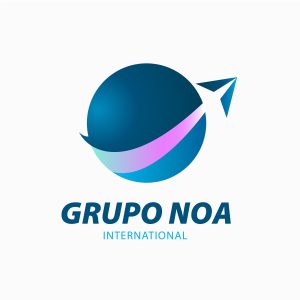 GRUPO NOA – The Inbound Call Center Experts!
---
At GRUPO NOA INTERNATIONAL, we offer professional, consistent, and cost-effective inbound call center services to help clients deal effectively with their inbound callers. As a premium international call center, we are offering the most trusted and result-driven services at the most competitive pricing to all our clients.
GRUPO NOA – Keeping you connected with clients!
---
Providing your inbound callers with personalized and timely service is crucial to keeping up with customer service. If you are not prepared to maintain an in-house team or looking for professional inbound call center services to be connected with your clients, GRUPO NOA is your best partner!
As a leading US based inbound call center, our services are focused on maximizing the reach and profits of our clients. With one of the most experienced teams, superior products, and vast industry knowledge, we've got the resources and expertise to deliver the best multilingual inbound customer call center services, meeting and exceeding our clients' expectations.
Why Outsource Inbound Call Center Services to GRUPO NOA?
---
As a leading inbound call center USA service provider with superior infrastructure and expertise serving national and international customers from across industries, including travel & hospitality, eCommerce, interpretation services, retail, and others, we know how to help you achieve business bottom lines and stay ahead of the competitive curve.
Some of the benefits of partnering with GRUPO NOA INTERNATIONAL include:
Cost-savings
Expert Call Center Professionals
Competent Training Programs
Transparency
Extensive Experience
100% Voice Recording
High-quality multilingual interpreters
Let's Discuss Your Business!
Maximize Sales Potential with Grupo Noa International
"Jorge was able to make customer service a "profit center" through extensive training and coaching on cross selling other products. His attention to detail, enthusiasm, and passion inspired his whole team to do better. Since Sylmark, Jorge has built two very strong businesses, an international call center and an innovative flower service for the Latin American market. I look forward to working with Jorge again."

Kevin Ramon

Project Manager
"Call center outsourcing has been a game-changer for our company, and Grupo Noa International has proven to be the perfect outsourcing partner. Their highly trained call center agents, state-of-the-art technology, and commitment to exceptional customer service have exceeded our expectations. By outsourcing our call center operations to Grupo Noa International, we have been able to focus on our core business activities while ensuring our customers receive outstanding support. We couldn't be happier with the results."

Mark Dustin

Functional Analyst at The Church of Jesus Christ of Latter-day Saints - Information & Communication Services
"I witnessed Jorge turn a call center into a profit center at Sylmark. We had no idea the amount of money we had left on the table until Jorge took transformed the department. Jorge excels in leadership, motivation and creativity."

Sheldon Hay

Vice President of Finance & Accounting at Meatco Provisions
"I had the privilege of working with Jorge Noa at Sylmark where he oversaw our customer service department of 100 agents. In our fast-paced direct response environment, Jorge and his team helped us deliver excellent and timely resolutions to customer service problems, no easy feat with hundreds of thousands of orders a year. Jorge's provided strategic, actionable intelligence to help us increase profits and customer satisfaction simultaneously. PLUS, Jorge is one of the nicest human beings I know."

Katie Williams

Co-Chief Executive Officer at Ideal Living
"Jorge is someone you can trust to handle your business with as much care as you take yourself. With over 10 years of doing business with Jorge on behalf of over a half dozen absentee owners, my clients and I have never been let down."

Tim Dupler, Esq

Business Management Executive
"Jorge is a high integrity person who you can depend on. He managed an in house call center with up to 100 CSRs for a number of my high volume DRTV projects and then was a consummate team player who helped us transition our call center off shore as part of a big cost reduction effort."

Peter Spiegel

CEO at AquaTru, LLC and AirDoctor, LLC
"Jorge provided effective leadership as customer service head initially as our center and I came aboard overseas. He is a detail specific and highly supportive senior. Working under his guidance on people and performance, we established the off shore center with firm footholds."

Sunita Nagar

Co Founder/VP Telemarketing and Product Develoment -Positive DRTV Solutions Pvt. Ltd./Kent DRTV India LLC
"Jorge's leadership and hard work cuts a wide swath from USA to Costa Rica. I had the opportunity to work with his Call Center and train his staff in the LAMA technique in the past week.

Mr. Noa, has a call center filled with motivated and inspiring agents who can speak fluently in two languages. (at least) His knowledge of Contact Center needs is demonstrated by the people he hires and the results he produces.

His specialty is handling calls for direct response companies in a bi-lingual environment. My experience makes me want to send every out- source request I hear, (companies who call me for a reference) to him to "Make it Happen."

You can count on his company InCall International to deliver results and keep your customers for life.

I have now had the pleasure of working with him in two different companies over the last 5 years and now he owns the business."

Judy McKee

Third degree connection Keynote Speaker - Contact Center Trainer says "NIX" to retirement and goes Back to the Future with T-3 Classes